What do you know about abayas?
Don't worry; even if you don't know a bit, we are here to introduce you to the best abaya casual dress-up that many women in Islamic countries wear over their clothes to attain modesty, coverage, and style.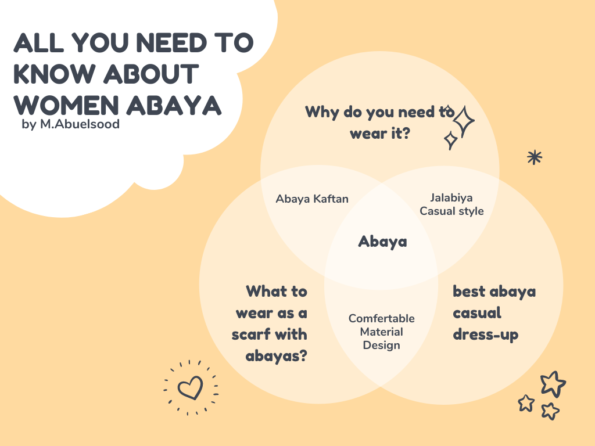 What is a women's Abaya dress?
Abayas are the most beautiful clothing items you may wear to get a graceful movement, flattering drape, and a delicate Swarovski Sparkle. All of this in single clothing wear is just such a present to enjoy. So what else should you know about abayas that women wear? Let's find out:
Abayas are worn to give off the sign of modesty:
The best abaya is a piece of clothing that women wear all around the world. It is a long-sleeved, mostly black, floor-length dress that is worn over the causal attires underneath. When a woman steps out of her house, an abaya is worn over daily garments and is fully designed to be a flowing and free clothing item that hides the body's curves.
This abaya may slip onto the chest but will mostly open on the front, which closes with zipper, snaps, or certain layers which go over each other. The sleeves are made of a similar fabric, just as they are not stitched individually. The best abaya may be worn along with other clothes such as a scarf or a dupatta for the hair.
Why do you need to wear it?
Many women like wearing their best abaya to show off their modesty. Such a clothing item is mostly perfect for wearing in higher temperatures, dusty weather, and religious beliefs. The best abaya may be a simple black garment or a highly adorned one with different base fabric colors.
It goes as the wearer wants it to be. You can go on and pick your favorite best abaya that a fashion designer at Alamal Shop designs.
Abaya is also more of a style statement:
You may be thinking that wearing an abaya styles for ladies may make you look off style and not much trendy at all. But that isn't the case, as you can look trendy and stylish when you know how to style up your best abaya and find the best abaya belt casual for woman's clothing that fits your style and preference.
If you find an abaya fashion for casual and daily wear, you will find a simple plain fabric. But if you will want to look out for the trendy abayas, you will find different colors, stylish cuts, printed, open front, and beautiful embellishments. You can add more style if you match a scarf that goes with the stylish abaya you choose to wear. 
You can use your embellished best abaya pure luxury to signify your style statement and elegance that holds your fashion game strongly while also staying modest. Many modern women who wear a modest fashion style mostly try to look fashionable and elegant by wearing abayas of different styles and patterns. Gone are the times when latest abaya style meant only a black cloak that you would wear for different reasons.
Now you can look modest and fashionable simultaneously by picking your top favs from the Alamal shop that delivers the best quality and designs in abayas.
What to wear as a scarf with abayas?
Women wear a headscarf that is called the Shela that covers their hair. It is mostly black and is of a very light material that is breathable too. Most women go for designer scarves that may even be matched with the handbags they choose. For getting a more traditional look, wearing the Gishwa is also an option.
This black veil covers the whole face and is thin enough to see out of, and nobody can see the faces as well. The third option is the Burqa that only shows the eyes. Altogether all of these garments are known as the Hijab, which means a covering for the head.
Abaya Kaftan:
The kaftan is a style that we all know hides women's figures and adds a chic and quite contemporary look. This would be the right pick for all working Muslim women that can escape the tiresome draping as there is a lot of hustle in the morning. The other resembling one is the Dubai abaya, which is mostly a black abaya with some sleeves and neckline, adding some embellishment in these areas. Crepe, chiffon, and silk give off a party feel to a wearer.
An Egyptian abaya is one of the most favored ones in the world of abayas and is thought of as a significant one in the world of abayas fashion. They at Alamal Shop deliver all the excellent designs and styles of abayas that you will run out of money, but they're still would be some designs left to adorn you up in modesty and style. 
It is a type of clothing that covers the whole body and it is often worn by Muslim women. The Kaftan comes in different styles and materials, such as silk or cotton. Some Kaftans also come with matching pants underneath the dress material.
The two most popular materials used when making abayas are polyester and cotton fabric which makes them resistant to dirt, oil stains, and water spills.
If you want to buy abaya online store in Egypt, you can find the best options at Alamal Shop:
Abaya Winter Casual Velvet For Woman: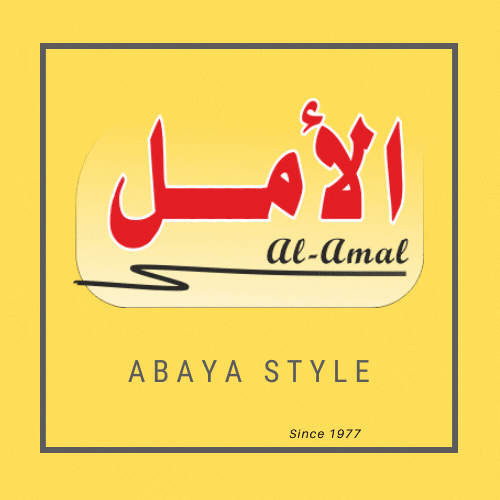 This velvet collection is the ideal fit for you to not throw a coat or sweater on it to fight the cold. You can wear this abaya in style and go off about your errands in your day in style and modesty at the same time.
Abaya Ketan With Two Pocket For Woman:
We all know women love pockets, and why shouldn't an abaya have it too? This beautiful flowy best abaya has two pockets on each side, and you can find the best outlook that is both trendy and useful.
Now you can enjoy an abaya Islamic dress and a trendy outfit that perfectly fits your style. Many people like wearing abayas to hide while others like them to show off their style and fashion. Alamal Shop has something for both, and this is why you must head over to the best abaya online store at this shop only!
Conclusion
The abaya is the most common type of clothing for many women in the Arab region. It's usually worn outside of the house in places like Saudi Arabia, Sudan, Iran, Egypt and Yemen. The abaya is an outer garment that covers the female body with long sleeves and a headscarf.
There are different styles of abayas including loose-fitting ones with a headscarf attached to the neckline or fitted ones that cover just below shoulder blades. The loose-fitting ones are usually worn when it's hot outside while the fitted ones are for colder climates.